It's Old Fashion Christmas at Sherbrooke Village & Liscombe Lodge!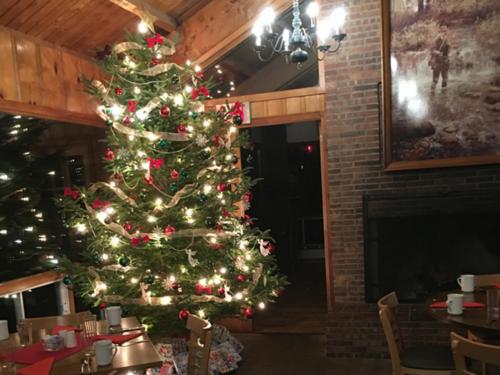 After you enjoy the festive activities at Sherbrooke Village, head over to Liscombe Lodge for a Christmas feast in the Riverside Dining room. Relax in Wadd's Lounge by the Christmas tree and glowing fires while listening to songs of the season.
Kick off the holiday season with us on Friday & Saturday night either November 23rd & 24th (Sold Out!) or November 30th & December 1st.
Package includes:
Lodge or cottage room for two
Hot & cold breakfast buffet

Only $147 plus tax, per night, based on double occupancy
Want to make it a family event? For a family of 4 (2 adults and 2 kids) it's only $161 plus tax, per night.
Include a delicious dinner for two at $217 plus tax, per night or $252 plus tax, per night for a family of 4.
Friday night family style dinner- salad, turkey, salmon & a dessert buffet.

Saturday night buffet – soup, salad, turkey, salmon, sweet potatos, mashed, medley of vegetables, candied vegetables & dessert buffet.
Book now by calling our team at 1-800- 665-6343
**Add another person over 12 for $69.00 per night